25 septembre 2008
Blue XXL scarf
Just a little hello since I am a little bit tired and sick.
Two days ago, suddenly, I felt like I want to knit a scarf, for that I have found this very nice and warm wool. My scarf is not yet finished but it will be finished very fast with the needle number 15!
I will certainly adjust one or two knitted flours with blue metallic yarn with a long fringe.
Some photos of the evolution of my work: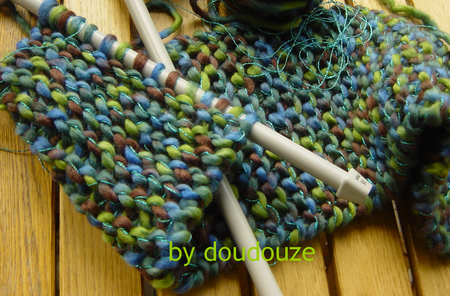 Commentaires
Poster un commentaire