29 octobre 2008
Very softie softie...
Very softie softie, rabbit doll (The little Cripoo), with it's doll bag.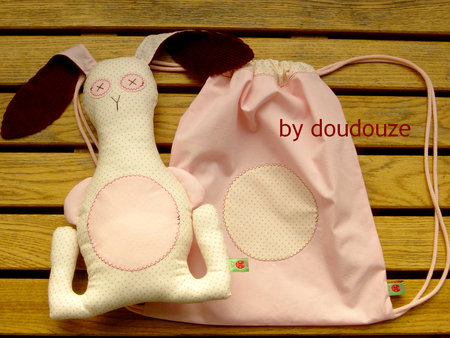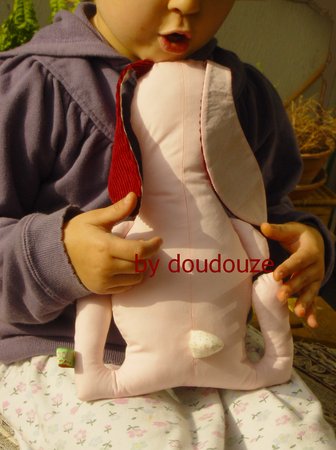 25 septembre 2008
Blue XXL scarf
Just a little hello since I am a little bit tired and sick.
Two days ago, suddenly, I felt like I want to knit a scarf, for that I have found this very nice and warm wool. My scarf is not yet finished but it will be finished very fast with the needle number 15!
I will certainly adjust one or two knitted flours with blue metallic yarn with a long fringe.
Some photos of the evolution of my work: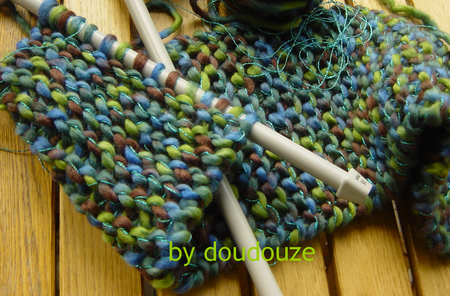 12 septembre 2008
Return from vacation
Here I'm back from vacation, I am a bit sad. It has been always difficult to separate from my family and my friends.
I find it very difficult to get morale and put me to work!!??
Still I would like to show you what I have made as a gift for Amitis best friend.
Little bag (Rose fower) & it's pin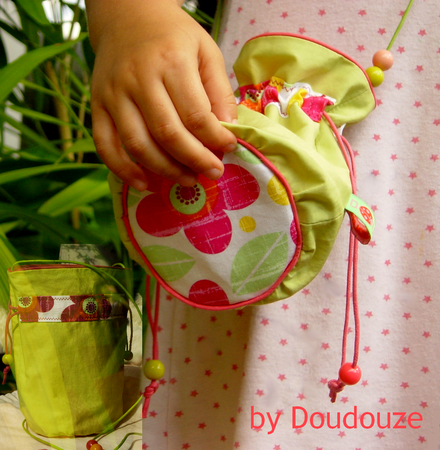 The pin (Rose flower)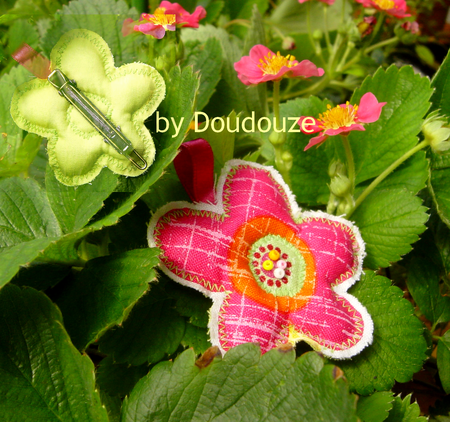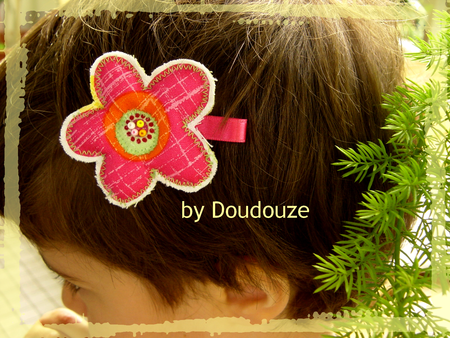 25 juillet 2008
Before the holidays!
My latest creations are these two hand bags. It was a special order.
This is the second time that I've received a sur mesure commands. However It was not very easy not knowing the person for whom it was the gift. But it's always exciting to see people's reactions!
Hand bag (Umbrella)
.....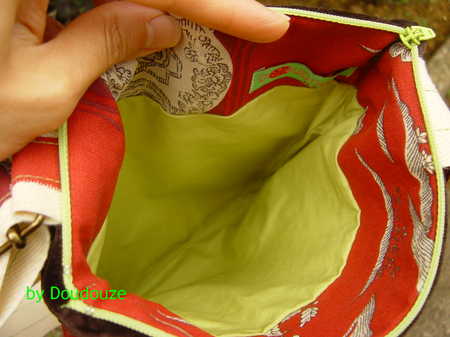 ....
Hand bag (Blue flower)
....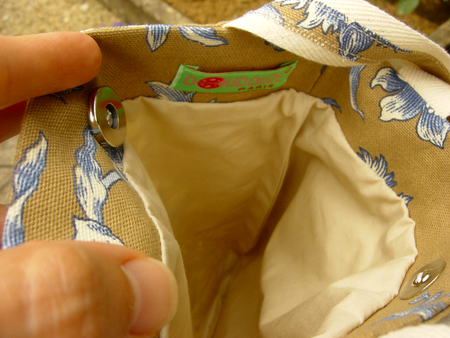 .....
....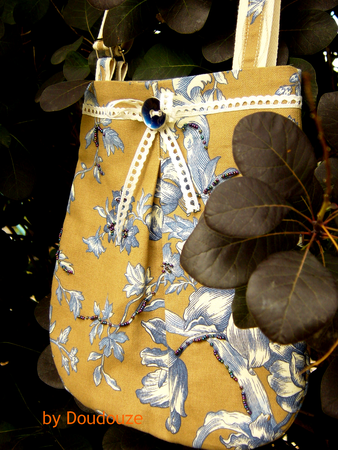 21 juillet 2008
What's new :)
Here I am back, but not for long. It will be great; finally in two weeks I'll go home for vacation.
I have worked hard these past three months. Thanks to Françoise, my creations will be soon for sale in a toy shop called le Bocal d'Ursule.
Thanks Françoise, thanks Elodie ;)
The address of the shop for those who are interested is as follows:
Le Bocal d'Ursule
43, rue des Godrans
21000 Dijon
......
....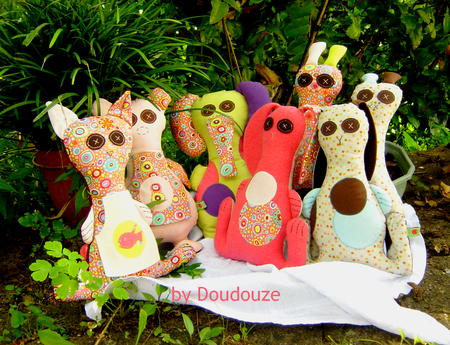 ....
And my new cat doll called The little Coopidoo.
....
.......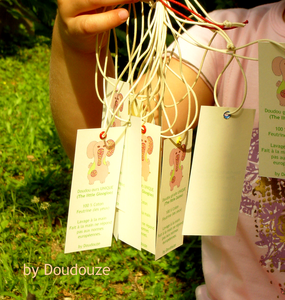 My candy necklaces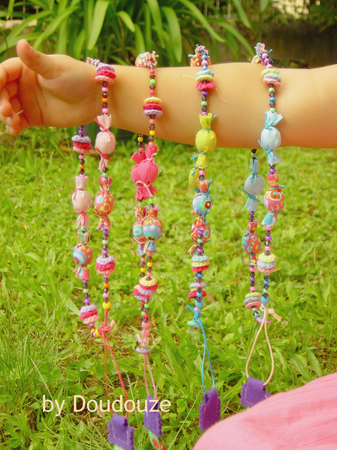 And some sliding bags with a fish patchwork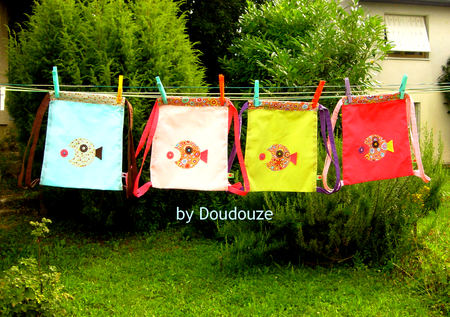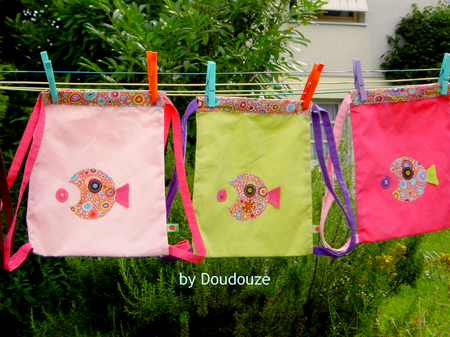 30 mai 2008
Niyaz: The Hunt "Live"
I'm wandering if you know the name of this group. They are Persian; the singer is called Azam Ali. I found it very nice.

Azam ali-The Hunt
envoyé par brankhid
25 mai 2008
Funny curtains (next)
So it's done.
I am quite satisfied with our work; anyway, Amitis has enjoyed it. Surely I didn't spend all my time making the curtains!!
As a matter of fact, I prepare a collection to present to a toy store which takes all my time.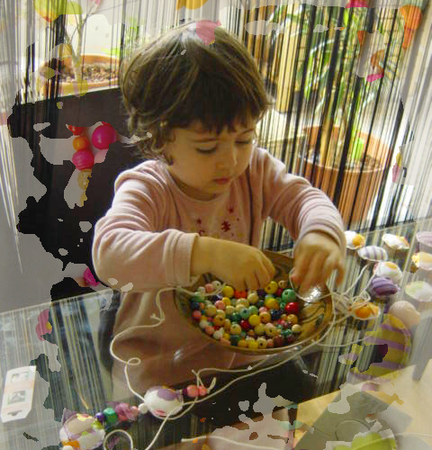 Click on each picture to enlarge.